Find a provider

Lorie Lelond,
BSW, RSW
Offers
In-person and virtual appointments
Social Worker

Rated 5.0 out of 5 stars. 1 rating(s).
Description
I have more than 20 years experience in the field of social work. The last 13 years I have provided mental health care to military members. I provide evidence based treatment for a variety of concerns including work or family stress, relationship difficulties, grief and loss, symptoms of depression, anxiety, and trauma injuries among others.
Conditions
Addiction
Adjustment disorder
Anger
Anger Management
Anxiety
Body Image
Chronic Pain or Illness
Communication
Depression
Divorce
Drug Abuse
Dual Diagnosis
Eating disorders
Emotion Regulation
Emotional Abuse
Fears / Phobias
Grief, loss, bereavement
Insomnia
Loneliness
Men's Issues
Mental Disorders
Mood disorders
Obsessive- Compulsive (OCD)
Oppositional Defiance (ODD)
Panic disorder
Persistent Depressive Disorder (Dysthymic Disorder)
Postpartum depression
Post-traumatic stress Disorder (PTSD)
Seasonal Affective Disorder
Self Esteem
Self-harming or suicidal behavior
Sexual Abuse
Sleep Disorder
Social Anxiety Disorder
Somatic symptom disorder
Stress
Substance Use
Suicidal Thoughts
Thinking Disorders
Trauma
Women's Issues
Workplace stress
Services
Cognitive behavioral therapy
Cognitive processing therapy
Motivational interviewing
Prolonged exposure therapy
Psychodynamic therapy
Strength-based therapy
Trauma-focused cognitive behavior therapy
Clientele
Adults (18+)​
LGBTQ2+
Seniors (65+)​
Teens (13-17)​
Professional designations
Bachelor of Social Work (BSW)
Registered Social Worker (RSW)
Education
Bachelor of Social Work
Master of Social Work in progress
Professional associations
Manitoba College of Social Workers
Facility Information
Strength From Within Counselling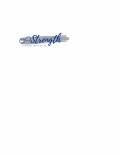 Summary
I have a Bachelor of Social Work and am a member in good standing with the Manitoba College of Social Workers. I have 23 years experience in the field of social work and have spent the last 13 years providing services to the Canadian Armed Forces. I have experience working with individuals with a wide range of concerns including workplace stress, family and relationship stress, symptoms of depression, anxiety and trauma related injuries among others. I have training in several evidence-based treatment modalities and offer a strength based trauma informed approach.
Services & supplies
Cognitive behavioral therapy
Cognitive processing therapy
Motivational interviewing
Prolonged exposure therapy
Psychodynamic therapy
Strength-based therapy
Trauma-focused cognitive behavior therapy
Amenities
Close to public transit
Free parking
Wheelchair accessible


1439- 1ST STREET, BRANDON, MB R7A 2Y7