Find a provider
Tanasha Smith,
BSW, MSW, RSW
Offers
In-person and virtual appointments
Social Worker

Rated 5.0 out of 5 stars. 100 rating(s).
Description
During my 18+ years as a social worker, I believe one of the bravest things you can do is to begin to understand your own story. Many see therapy as a waste of time, and some see it as an opportunity to try a new way to heal. I can promise you that I'm as real as it gets. I want the best outcome for my clients; I want to help them believe in themselves and learn how to remove the negative thoughts that have kept them in bondage. Therapy is an investment toward your personal growth.
Conditions
Anger Management
Anxiety
Bullying
Communication
Depression
Emotional Abuse
Grief, loss, bereavement
Parenting
Postpartum depression
Relationship Issues
Sexual Abuse
Suicidal Thoughts
Trauma
Weight Loss
Workplace stress
Services
Cognitive behavioral therapy
Emotionally focused therapy
Eye movement desensitization and reprocessing therapy
Family counselling
Life Coaching
Marital counselling
Relationship counselling
Solution-focused brief therapy
Strength-based therapy
Trauma-focused cognitive behavior therapy
Clientele
Adults (18+)​
Couples​
Teens (13-17)​
Professional designations
Bachelor of Social Work (BSW)
Master of Social Work (MSW)
Registered Social Worker (RSW)
Professional associations
NSLS
GOLDEN KEYS
PHI ALPHA
Facility Information
Mastery of Self Inc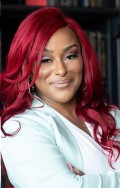 Summary
Mastery of Self Inc's, main focus is to embrace the education and importance of self-care. We strive to help guide our clients to self-love by empowering the mind through evidence based therapy. We believe that with our non judgement approach and spiritual guidance our clients can achieve self -mastery. 
Mastery of Self Inc. is committed to quality, evidence-based therapeutic practices, to effectively help our clients improve all areas of their life including, spiritual growth, emotional and relational wellbeing.
Services & supplies
Cognitive behavioral therapy
Emotionally focused therapy
Eye movement desensitization and reprocessing therapy
Family counselling
Life Coaching
Marital counselling
Relationship counselling
Solution-focused brief therapy
Strength-based therapy
Trauma-focused cognitive behavior therapy
Amenities
Close to public transit
Free parking
Free Wi-Fi
Wheelchair accessible


30A Kennedy Rd South, Brampton, ON L6V 1B2