Find a provider
Jennifer Michelin
Social Worker

No reviews yet.
Description
My approach is strength-based and solution focused to support you in developing effective coping strategies. I draw from multiple evidence based practise models to help guide you in achieving your therapeutic goals. 

A strong therapeutic relationship is essential for client success. To achieve this, I aim to provide a safe space for you to feel supported in making long lasting meaningful changes. I would be happy to meet and discuss your goals and objectives for therapy. Online or in-person sessions are available.
Facility Information
Jennifer Michelin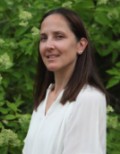 Summary
Taking the first step towards change is often the hardest step. I am here to support you in identifying and developing the skills needed to achieve your therapeutic goals. As a clinical social worker with 20 years of experience, my private practise focuses on individual therapy, family therapy and parenting. I work with children, adolescents and adults with issues such as, but not limited to, anxiety, low self esteem, social skills, transitions and relational issues. I also work extensively with parents experiencing challenges to establish a positive parenting approach that works for them.


410-245 Victoria, Westmount, QC H3Z 2M6