Find a provider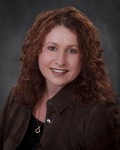 Jennifer Carscadden,
MSW
Offers
In-person and virtual appointments
Social Worker

Woman

Rated 4.8 out of 5 stars. 94 rating(s).
Description
Jennifer has been in the mental health field for over seventeen years. She provides services through a trauma-informed lens and has worked with individuals with various trauma experiences. She also works with Male Survivors of childhood sexual abuse.

Jennifer uses many therapeutic approaches to assist clients to build their resiliency and focuses on empowering clients to overcome difficulties, self-defeating thoughts, and life patterns through the process of promoting their self-awareness, developing, and utilizing problem-solving techniques and enhancing life skills.
Conditions
Abuse
Addiction
Anger
Anxiety
Communication
Depression
Divorce
Grief, loss, bereavement
Infidelity
Parenting
Post-traumatic stress Disorder (PTSD)
Sexual Abuse
Stress
Substance Use
Trauma
Workplace stress
Services
Cognitive behavioral therapy
Feminist therapy
Professional designations
Master of Social Work (MSW)
Education
Master of Social Work at King's University College
Professional associations
College of Social Workers and Social Service Workers
Ontario Association of Social Workers
EMDR Canada
Facility Information
Custom Counselling

Summary
Have you been struggling with the same issues for a period of time? 
Have you been thinking maybe it's time to get another perspective on some things in your life? 
As each individual is unique, so is the therapy. Your counselling sessions will consist of a collaborative process of developing mutually defined goals and identifying the process that best serves you. 
Custom Counselling can provide you with that perspective that can make a difference and help with those issues with which you have been struggling.
Custom Counselling may be the answer you have been wanting for improving your life.
Services & supplies
Cognitive behavioral therapy
Feminist therapy
Amenities
Close to public transit
Wheelchair accessible


#311-450 Central Ave, London, ON N6B 2E8