Find a provider
Annie Au,
MSW, RSW
Offers
In-person and virtual appointments
Social Worker

Woman

Rated 5.0 out of 5 stars. 64 rating(s).
Description
I'm a Social Worker with a MSW degree. I hold more than 15 years of counselling experience in a variety of settings such as adult and youth justice, family services, and post-secondary education. I'm trained in multiple therapeutic modalities, such as CBT, DBT, and EMDR.  

I utilize a strength-based, anti-oppressive, and trauma-focused lens to guide my practice. I am culturally-aware, and I also offer counselling in Cantonese. Let's take the first step to your recovery together and set up a non-judgmental phone consultation to see how I can best suit your needs.
Conditions
Anxiety
Depression
Trauma
Workplace stress
Services
Cognitive behavioral therapy
Dialectical behavior therapy
Eye movement desensitization and reprocessing therapy
Narrative therapy
Solution-focused brief therapy
Clientele
Adults (18+)​
Teens (13-17)​
Professional designations
Master of Social Work (MSW)
Registered Social Worker (RSW)
Education
M.S.W., Wilfrid Laurier University
Professional associations
Ontario College of Social Workers and Social Service Workers
Facility Information
Annie Au, MSW, RSW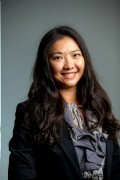 Summary
Let us start this journey together by exploring how I can best be of service to you. You are the focus of our time spent together; where I can actively listen and utilize my skills in order to better guide your healing path. Whether you are dealing with anxiety, depression, past trauma, negative self-talk, or any other issue that is affecting your emotional health, we can develop a meaningful and impactful strategy forward.
Services & supplies
Cognitive behavioral therapy
Dialectical behavior therapy
Eye movement desensitization and reprocessing therapy
Narrative therapy
Solution-focused brief therapy


3-421 Eglinton Ave W, Toronto, ON M5N 1A4