Find a provider

Carol Ghannoum
Offers
In-person and virtual appointments
Psychotherapist

Rated 4.8 out of 5 stars. 76 rating(s).
Description
My own struggles had catapulted me into searching and embarking on my healing journey. I started with reading self-help books, attended psychotherapy sessions and trained to become a psychotherapist. I continue to work on my personal growth and self-actualization, as I believe that I can take my clients as far as I have gone in my healing.

My compassion and non-judgmental disposition makes me easy to talk to. I believe that everyone is perfect and whole, no matter what his or her story is.
.
Facility Information
Therapy with Carol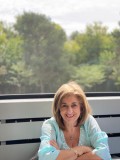 Summary
DO YOU FEEL STUCK IN LIFE?

Are you feeling unhappy, stuck or confused?
Do you feel fearful in your life?
Do you keep repeating the same unhealthy thoughts and behaviours?

HOW WE WILL HELP YOU

Therapy With Carol will help you identify your Core Beliefs to understand WHY you think and behave the way you do, HOW to change those beliefs, negative thoughts and self-destructive behaviours and build Positive Core Beliefs to become a self-reliant and confident decision-maker. With Therapy With Carol, you will become extremely CLEAR about who you are and how you CHOOSE to walk on this earth.


32-120 Newkirk Rd, Richmond Hill, ON L4C 9S7