Find a provider

Tara Peters B.A., M.A., CHRP Registered Provisional Psychologist
Offers
In-person and virtual appointments
Psychologist

Woman

Rated 4.9 out of 5 stars. 50 rating(s).

$180 - $200 per visit
Description
"I am committed to your mental health and wellness." Through building awareness in an unconditionally accepting therapeutic relationship, my clients are able to develop adaptive ways of coping, learn new ways of relating to others in their lives, and gain acceptance and respect for themselves and their emotions. 

Focus; Depression, Anxiety, Trauma, Relationship Issues, Individuals/Couples/Families, Psychological Disorders, Stress & Burnout, Career & Transition Counselling, Investigations & Mediation. Our bodies manifest stress is so many ways and sometimes we don
Conditions
Anxiety
Insomnia
Post-traumatic stress Disorder (PTSD)
Trauma
Services
Family counselling
Group counselling
Home Visits
Psychological therapy
Education
Tara holds a Bachelor's Degree in Psychology , and a Masters Degree in Counselling Psychology. She is a Registered Provisional Psychologist with the College of Alberta Psychologists.
In addition to her psychology and counselling practise Tara has 20 years of experience working within the business sector specializing in human resources management, coaching, mediation, disability management, career and transition counselling.
"These qualifications give me the confidence in my abilities to offer my clients a mature and competent perspective in my counselling practise".
Professional associations
Membership: Alberta Psychological Association / 3502
Licence No. and Province: 3352p College of Alberta Psychologists
CHRP - Canadian Human Resources Professional
Canadian Psychological Association
Verified by Psychology Today
Facility Information
Tara P. Therapy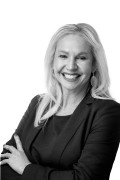 Summary
"I am committed to your mental health and wellness." 

Through building awareness in an unconditionally accepting therapeutic relationship, my clients are able to develop adaptive ways of coping, learn new ways of relating to others in their lives, and to experience deeper connection, acceptance and respect for themselves and their emotions.

Clinical Focus; Depression, Anxiety, Trauma, Relationship Issues, Individuals/Couples/Families, Psychological Disorders, Stress & Burnout, Career & Transition Counselling, Investigations & Mediation.
Services & supplies
Family counselling
Group counselling
Home Visits
Psychological therapy
Amenities
Close to public transit
Free parking
Free Wi-Fi
Wheelchair accessible


736 1st ave ne Bridgeland, Calgary, AB T2E 0B8