Find a provider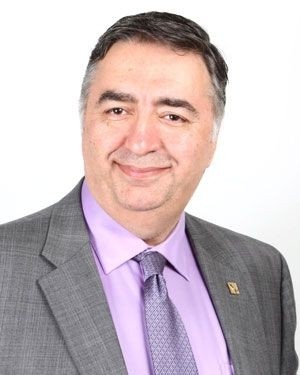 Sean Shahrokhnia
Psychologist

Man

Rated 4.5 out of 5 stars. 37 rating(s).

Less than $200 per visit
Description
As the Managing Director of Psychology Health Solutions, Mr. Shahrokhnia is responsible for overseeing the financial, IT, marketing and administrative functions of the clinic as well as ensuring Psychology Health Solutions' mission statement and values are achieved in the highest standards. Believing that every individual possesses a unique set of personal skills and resources, Mr. Shahrokhnia draws on a variety of treatment approaches to tailor therapy so as to best suit the needs of his patients.
Education
Mr Shahrokhnia obtained a Bachelor of Arts degree majoring in Psychology from the University of Western Ontario. He also has a Master's Degree in Counselling Psychology from the Adler Professional School of Psychology. He is registered with the College of Psychologists of Ontario.
Facility Information
Psychology Health Solutions

Summary
At Psychology Health Solutions, we take pride in our ability to provide services that accommodate multicultural identities of our clients. We provide clinical services for a wide variety of psychological concerns encompassing assessments and treatments.

Our gentle and caring approach will make you feel welcome and comfortable. We take the time to ensure that your questions are answered to your satisfaction and explain the therapeutic process in an easy to understand way.
Amenities
Close to public transit
Free parking
Free Wi-Fi
Wheelchair accessible


660 Main St. E., Hamilton, ON L8M 1J8