Find a provider
Arunkumar Thankappan Pillai
Offers
In-person and virtual appointments
Psychologist

Rated 4.9 out of 5 stars. 52 rating(s).

$200 - $225 per visit
Description
Dr. Arunkumar S. Thankappan Pillai, Ph.D., C.Psych. is a registered member of the College of Psychologists of Ontario, licensed in the areas of Clinical Psychology and Rehabilitation Psychology. Dr. Pillai has over two decades of professional experience in psychological assessments, cognitive behavioral therapy and mindfulness based psycho-therapeutics as well as clinical management of multicultural clientèle. Dr. Pillai provides services in English, Tamil, Hindi and Malayalam.
Conditions
Anxiety
Insomnia
Post-traumatic stress Disorder (PTSD)
Trauma
Education
Masters Degree in Psychology
M.Phil. Degree in Medical and Social Psychology
Ph.D. Degree in Psychology
Professional associations
College of Psychologists of Ontario (CPO)
Canadian Psychological Association (CPA)
Ontario Psychological Association (OPA)
Diplomate of the Canadian Academy of Pain Management (CAPM)
Facility Information
Psychological Recovery Clinic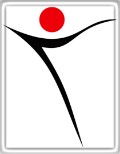 Summary
We are a dedicated group of Registered Psychologists and Psychological Associates committed to needs of a diverse clientele, providing psychological services in Greater Toronto Area, Canada. We provide individual treatment, and couples therapy in addition to a wide range of psychological services such as psychological assessment for medical, rehabilitation, and disability purposes; psychological consultation for medical/legal opinions etc. We specialize in the areas of cognitive behaviour therapy, psychological treatment for depression, anxiety, relationship issues, and vehicular phobia.
Amenities
Close to public transit
Free parking
Wheelchair accessible


18 Wynford Drive, Suite 714, Toronto, ON M3C 3S2