Find a provider
Jennifer Cieslak
Offers
In-person and virtual appointments
Psychologist

Rated 4.9 out of 5 stars. 186 rating(s).

More than $225 per visit
Description
Jennifer provides counselling to adults, and couples, focusing on helping individuals to understand the intricacies of human relationships, and to gain awareness into how their behaviors can impact their loved ones. She is passionate about supporting her clients to find individual and unique ways to both heal, and find meaning and purpose in difficult situations. Jennifer's background includes prior work in various mental health settings that have included non-profit, employee and family assistance, and private practice.
Facility Information
Ottawa Neurofeedback Centre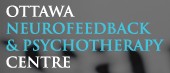 Summary
The Ottawa Neurofeedback and Psychotherapy Centre (ONPC) is a specialized treatment centre that focuses on brain based healing approaches. The brain plays a central role in our physical, emotional, and psychological well-being. Most symptoms are directly connected to our brain patterns and the ONPC offers multiple forms of treatment to target brain regulation and overall healing.


200-440 Laurier Ave W, Ottawa, ON K1R 7X6