Find a provider
Jennifer Boyce
Offers
In-person and virtual appointments
Psychologist

Rated 5.0 out of 5 stars. 154 rating(s).

$200 - $225 per visit
Description
I am a Registered Psychologist in Ontario and Coach with over 15 years of professional experience working in clinical and organizational settings. I partner with people, like you, to help them design and live powerful lives. I have provided counselling, coaching, and assessments to clients in employee assistance consulting firms, university counselling centres, and community mental health centres. As a manager at Morneau Shepell, I led a team of 3 supervisors and 30 front-line clinicians.
Services
Family counselling
Psychological therapy
Facility Information
Flow Consulting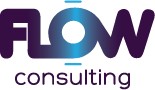 Summary
Normal People. Normal Problems. Flow Consulting provides today's professionals and organizations with coaching, counselling, and psychological assessments. We are a boutique centre that blends mindfulness, positive psychology, and traditional psychology to promote healing and growth. Your Healing. Your Growth. Our office is located in the North York area of Toronto, Ontario. Get in Flow… with your life.
Services & supplies
Family counselling
Psychological therapy


142 Charlton Boulevard, Toronto, ON M2R 2J1