Find a provider
Lauren Johnson
Psychologist

Rated 4.9 out of 5 stars. 30 rating(s).
Description
Dr. Johnson is an approachable, good-humoured, and effective therapist. She is an award-winning PhD graduate from the accredited University of Alberta counselling psychology program who specializes in treating trauma, anxiety, and depression. She uses a diverse set of skills and strategies to provide tailored support that meets clients' unique needs. She works collaboratively with clients to develop customized goals and treatment plans, offering a variety of therapeutic approaches to help clients improve their quality of life, including CBT, EMDR, and arts-based therapies.
Facility Information
Around the Corner Counselling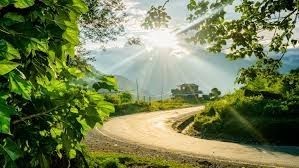 Summary
Located in the heart of beautiful Old Strathcona, Around the Corner Counselling offers professional psychological services including therapy and formal assessment related to a variety of clinical issues including trauma, anxiety, depression, and many others.
Around the Corner Counselling is a small private practice that provides customized, on-demand, exceptional service to each client in a home-like setting. We are currently accepting new clients, so please feel free to explore our website, learn more about us, and let us help you achieve your therapeutic goals.
Amenities
Close to public transit
Free parking


#202 - 10359 82 Avenue NW, Edmonton, AB T6E 1Z9