Find a provider

Joanna Chim,
PT
Offers
In-person appointments only
Physiotherapist

Woman

Rated 5.0 out of 5 stars. 266 rating(s).
Description
Joanna has experience working with athletes from all different levels of competition – from the occasional weekend warrior to the elite level athlete. She is particularly interested in working with patients with pelvic/SIJ dysfunction and its associated lower and upper extremity issues. She is a firm believer that in order to truly minimize the recurrence of symptoms, the body should be assessed and treated as a whole in order to identify the true source of the problem.
Conditions
Back pain
Joint pain
Leg pain
Neck pain
Shoulder pain
Services
Concussion therapy
Joint mobilization
Pelvic health therapy
Pre/Post-surgical rehabilitation
Temporo-Mandibular joint (TMJ) pain treatment
Vestibular rehabilitation
Professional designations
Education
Masters of Clinical Science, Physical Therapy and Manipulative Therapy- University of Western Ontario (2012-2013)
Masters of Science, Physiotherapy- McMaster University (2006-2008)
Honours Kinesiology- McMaster University (2002-2006)
Professional associations
Member of the Canadian Physiotherapy Association- 2012
Member of the Canadian Academy of Manipulative Physiotherapists- 2013
Member of Acupuncture Canada- 2010
Facility Information
Symmetry Physiotherapy+Rehabilitation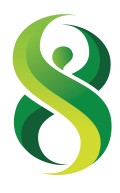 Summary
Our skilled team of physiotherapists focus on providing quality care for each of our clients. When you book an appointment with us, you will receive a one-on-one session with the physiotherapist who is dedicated to having an understanding of the root cause of your pain, and will provide an individualized treatment to help restore you back to your normal self.
Services & supplies
Deep tissue massage
Sports massage
Wellness massage
Amenities
Close to public transit
Free parking
Wheelchair accessible


1396 Don Mills Rd Unit B113, Toronto, ON M3B 0A7