Find a provider
Rebecca Hamel
Offers
In-person appointments only
Physiotherapist

Rated 5.0 out of 5 stars. 65 rating(s).

$75 - $100 per visit
Description
Rebecca has advanced skills in Rehabilitative Ultrasound Imaging (RUSI) and draws on her deep knowledge of core training to help patients relieve low back pain, increase fitness performance and prevent future injuries. An expert in abdominal rehabilitation, Rebecca has a special interest in working with women during and after their pregnancies to build core strength and treat Diastasis Rectus Abdominus (separation of the abdominal wall during pregnancy).
Facility Information
ProActive Health Oakville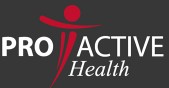 Summary
Situated in the heart of Oakville's bustling Kerr Village, ProActive Health is centrally located, with convenient access by car or transit. All of our treatment rooms are clean, comfortable and
completely private.

We use sophisticated technology and innovative diagnostic tools to support our treatments. We also provide a large, well-equipped exercise space for supervised training and strengthening. Our modern clinic is relaxed and inviting and has been carefully designed to promote healing and recovery. We look forward to welcoming you soon!


7-785 Pacific Rd, Oakville, ON L6L 6M3