Find a provider

Laurie Marga McLaughlin
Physiotherapist

Rated 4.9 out of 5 stars. 783 rating(s).

1 review

$75 - $100 per visit
Description
Laurie McLaughlin graduated with a Bachelor of Science in Physiotherapy from McMaster University and completed a Doctor of Science in Physical Therapy at Andrews University in Michigan in 2007. She received her Advanced Diploma of Manual and Manipulative Physiotherapy with distinction from the Canadian Physiotherapy Association and continues to advance her skills through professional learning. A strong advocate of continuing education, Laurie has developed and taught courses nationally and internationally on topics such as manual therapy, spinal manipulation & myofascial management
Patient feedback
Your trust is important to us. Sun Life collects ratings and reviews from plan members through the claims process and they represent patient's total experience with a provider.
Overall experience rating
Reviews from patients (1)
October 26, 2023
Verified patient
In-person visit
Excellent in every way.
Facility Information
ProActive Health Oakville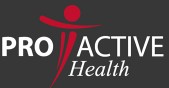 Summary
Situated in the heart of Oakville's bustling Kerr Village, ProActive Health is centrally located, with convenient access by car or transit. All of our treatment rooms are clean, comfortable and
completely private.

We use sophisticated technology and innovative diagnostic tools to support our treatments. We also provide a large, well-equipped exercise space for supervised training and strengthening. Our modern clinic is relaxed and inviting and has been carefully designed to promote healing and recovery. We look forward to welcoming you soon!


7-785 Pacific Rd, Oakville, ON L6L 6M3