Find a provider
Anita Gross
Offers
In-person appointments only
Physiotherapist

Rated 4.9 out of 5 stars. 185 rating(s).

$75 - $100 per visit
Description
Anita Gross is a clinician, a researcher and an educator. She is an orthopaedic manipulative physical therapist. She received a Bachelor's degree in Physical Therapy from the University of Toronto, a Graduate Diploma in Manipulative Therapy from Curtain University, and Masters in Design, Measurement & Evaluation from McMaster University. She is an Associate Clinical Professor at McMaster University & coordinates the OMPT field of study. She is also a lecturer at Western and the Canadian Physiotherapy Association –Orthopaedic Division. Her clinical work focuses on the TMJ, neck and spine care.
Facility Information
ProActive Health Oakville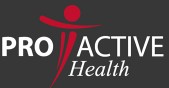 Summary
Situated in the heart of Oakville's bustling Kerr Village, ProActive Health is centrally located, with convenient access by car or transit. All of our treatment rooms are clean, comfortable and
completely private.

We use sophisticated technology and innovative diagnostic tools to support our treatments. We also provide a large, well-equipped exercise space for supervised training and strengthening. Our modern clinic is relaxed and inviting and has been carefully designed to promote healing and recovery. We look forward to welcoming you soon!


7-785 Pacific Rd, Oakville, ON L6L 6M3