Find a provider
Md Nafis Khan
Physiotherapist

Rated 5.0 out of 5 stars. 39 rating(s).

$75 - $100 per visit
Description
Nafis completed his Bachelor of Science in Physiotherapy from University of Dhaka, Bangladesh in 2014. After graduation he joined the public sector and served as a Clinical Physiotherapist in Disability Service and Support Centre for almost 2 years. In order to achieve broader understanding of how health service works, he pursued his post-graduation in Public Health from Liverpool John Moores University, UK.
Facility Information
Physiocare Physiotherapy & Rehab Centre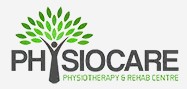 Summary
At Physiocare Physiotherapy & Rehab Cеntrе, оur trеаtmеnt ѕtуlе іѕ hіghlу реrѕоnаblе, rеlаxеd, аnd еnсоurаgіng. Our team of physiotherapists, kinesiologists and physiotherapy assistants work seamlessly together to provide the most effective treatments in a welcoming environment. Wе provide саrеful аѕѕеѕѕmеntѕ using аn evidence-based аррrоасh, аnd ѕреnd more time wіth еасh сlіеnt during trеаtmеnt sessions.


6130 Hazeldean Rd, Stittsville, ON K2S 1B9