Find a provider
Zeshan Ahmed
Offers
In-person appointments only
Physiotherapist

Rated 5.0 out of 5 stars. 3 rating(s).

$75 - $100 per visit
Description
He has worked in various hospital and clinic settings in treating patients of all types predominantly Orthopedic & Musculoskeletal conditions. Zeshan has worked in acute care, outpatient clinics along with rehab settings.
He provides excellence in clinical treatment, combining his over 17 years experience to provide manual therapy, soft tissue release and expertise in exercise prescription and the use of other clinical  modalities to treat a variety of conditions including sports injuries, chronic neck and back pain, whiplash, joint pain and post operative/fracture cases among many others.
Conditions
Back pain
Joint pain
Leg pain
Neck pain
Shoulder pain
Services
Hot & cold therapy
Joint manipulation
Joint mobilization
Laser therapy
Pre/Post-surgical rehabilitation
Soft tissue therapy
Education
Bachelor of Science Physiotherapy from University of Karachi
Master of Rehabilitation and Exercise Sciences from Victoria University
Professional associations
College of Physiotherapists of Ontario
Facility Information
Novo Healthnet Niagara Falls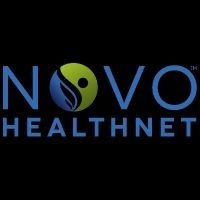 Summary
We are a multi disciplinary rehabilitation clinic that offers a wide variety of services and treatment including physiotherapy, chiropractic and massage therapy as well as Custom made orthotics and compression stockings. We have highly trained staff that provide hands on manual treatment and we carry state of the art equipment and modalities that include Laser, ultasound, IFC, TENS.  We provide exceptional care for any and all types of injuries or just for maintenance and overall fitness and conditioning. We also bill directly to all major Insurance Companies.
Services & supplies
Bracing and splinting
Concussion therapy
Cupping therapy
Deep tissue massage
Ergonomics
Hot & cold therapy
Joint manipulation
Joint mobilization
Laser therapy
Pre/Post-surgical rehabilitation
Soft tissue therapy
Wellness massage
Amenities
Close to public transit
Free parking
Wheelchair accessible


4056 Dorchester Rd, Unit 104&105, Niagara Falls, ON L2E 6M9