Find a provider

Kamilah Lokhandwala,
B.Sc., PT
Offers
In-person and virtual appointments
Physiotherapist

Woman

Rated 4.7 out of 5 stars. 43 rating(s).
Description
Kamilah is a Resident Physiotherapist in Toronto, Ontario with experience working in various orthopaedic and geriatric settings in Toronto.

Kamilah has a bachelors degree in Physical therapy and has taken continuing education courses in Kinesiology Taping, Kinetic Control and Mulligan Concepts. She believes in using a customized combination of manual therapy and exercise therapy to best suit the clinical conditions of her clients.
Conditions
Ankle pain
Arthritis
Back pain
Balance issues
Carpal tunnel
Concussions
Dislocations
Flexibility issues
Foot pain
Headaches
Injuries
Joint pain
Knee pain
Leg pain
Muscle imbalances
Neck pain
Osteoporosis
Plantar fasciitis
Posture issues
Rotator cuff issues
Running issues
Sciatica
Scoliosis
Shoulder pain
Spasms
Sports injuries
Sprains
Tendonitis
Tennis elbow
Torn ligaments
Torn muscles
Walking issues
Wrist pain
Services
Acupuncture
Bracing and splinting
Electrotherapy
Ergonomics
Functional restoration
Hot & cold therapy
Joint mobilization
Pre/Post-surgical rehabilitation
Soft tissue therapy
Sport therapy
Ultrasound therapy
Clientele
Adults (18+)​
Children (under 12)​
Seniors (65+)​
Teens (13-17)​
Professional designations
Bachelor of Science (B.Sc.)
Physiotherapist (PT)
Education
Bachelor of science in Physiotherapy
Professional associations
College of Physiotherapists of Ontario
Facility Information
MCI Physiotherapy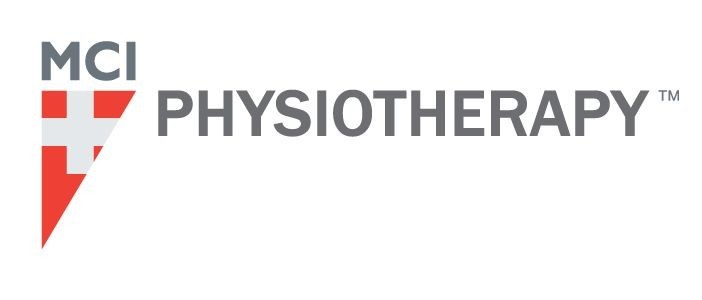 Summary
MCI Physiotherapy specialists provide a range of services designed to treat patients from all walks of life, from the seasoned athlete to the weekend gardener. Our multidisciplinary team provides physiotherapy for a range of sports and general injuries and conditions, including back, neck, extremity pain, and post operative rehabilitation. Our individualized programs emphasize healthy overall lifestyle and may include  but are not limited to  Physiotherapy, chiropractic care, massage therapy, acupuncture, foot care, custom orthotics, custom Bracing and more!
Services & supplies
Acupressure
Acupuncture
Bracing and splinting
Craniosacral therapy
Cupping therapy
Deep tissue massage
Electro-acupuncture
Electrotherapy
Energic massages
Ergonomics
Essential oil massage
Functional restoration
Home Visits
Hot & cold therapy
Hot Stone massage
Joint mobilization
Lymphatic drainage massage
Moxibustion
Oncology massage
Pediatrics massage
Pelvic health therapy
Post operative care
Pre/post-natal massage
Pre/Post-surgical rehabilitation
Running assessment
Scalp acupuncture
Soft tissue therapy
Sport therapy
Sports massage
Swedish massage
Temporo-Mandibular joint (TMJ) pain treatment
TMJ massage
Traditional chinese medicine
Tuina massage
Ultrasound therapy
Wellness massage
Yoga massage
Amenities
Close to public transit
Free Wi-Fi
Wheelchair accessible


200 Bay Street, Toronto, ON M5J 2J3