Chantelle DeLong, Physiotherapist
Find a provider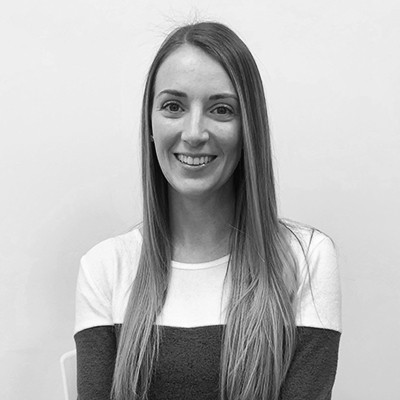 Chantelle DeLong
This provider offers appointments by phone or video. Call to set up an appointment.
Physiotherapist

No reviews yet.
Description
Chantelle graduated from the University of Saskatchewan in 2015 with a Bachelors of Science in Kinesiology with Great Distinction. Chantelle later travelled to Glasgow, Scotland and completed her Masters of Physical Therapy with Distinction at Glasgow Caledonian University. During her time at the U of S, Chantelle volunteered with Huskie Athletics as a student trainer from 2012-2015 and the MEND program. Chantelle has a keen interest in treating individuals of all ages.
Treatments & services
Back pain
Bracing and splinting
Concussion therapy
Ergonomics
Home Visits
Hot & cold therapy
Hydrotherapy
Joint manipulation
Joint mobilization
Joint pain
Laser therapy
Leg pain
Neck pain
Pelvic health
Pre/Post-surgical rehabilitation
Shoulder pain
Skin and wound care
Soft tissue therapy
Temporo-Mandibular joint (TMJ) pain treatment
Vestibular rehabilitation
Virtual visits
Professional associations
Saskatchewan College of Physical Therapists
Canadian Physiotherapy Association
Facility Information
CBI Health - Saskatoon Erindale
Summary
Our clinic offers comprehensive assessment and rehabilitative services that spans the spectrum of physiotherapy, chiropractic, occupational therapy, exercise therapy and psychological services. Our network of clinics in Saskatoon has been operating since 1995.
Services & supplies
Back pain
Bracing and splinting
Concussion therapy
Ergonomics
Home Visits
Hot & cold therapy
Hydrotherapy
Joint manipulation
Joint mobilization
Joint pain
Laser therapy
Leg pain
Neck pain
Pelvic health
Pre/Post-surgical rehabilitation
Shoulder pain
Skin and wound care
Soft tissue therapy
Temporo-Mandibular joint (TMJ) pain treatment
Vestibular rehabilitation
Virtual visits
Amenities
Free parking
Wheelchair accessible


5-419 Ludlow Street, Saskatoon, SK S7S 1P3