Steven Khuu, Physiotherapist
Find a provider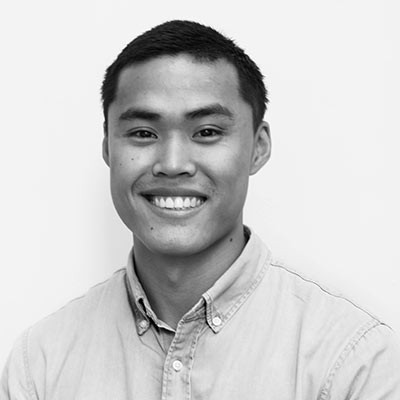 Steven Khuu
This provider offers appointments by phone or video. Call to set up an appointment.
Physiotherapist

Rated 5.0 out of 5 stars. 22 rating(s).

$75 - $100 per visit
Description
Steven Khuu graduated from the University of Toronto in 2015 with a Bachelor of Kinesiology and in 2017 with a Master of Science in Physiotherapy. As a movement and function-focused physiotherapist, Steven has had experience in a variety of clinical settings. He has worked across the GTA in outpatient orthopedics, gaining experience in sports injuries, car accident and workplace injuries, pre-and-post surgical rehabilitation. He uses his passion for exercise and movement to guide his clients on sustainable rehabilitation and empowers clients to take control of their own health journeys.
Treatments & services
Back pain
Bracing and splinting
Concussion therapy
Ergonomics
Home Visits
Hot & cold therapy
Hydrotherapy
Joint manipulation
Joint mobilization
Joint pain
Laser therapy
Leg pain
Neck pain
Pre/Post-surgical rehabilitation
Shoulder pain
Skin and wound care
Soft tissue therapy
Temporo-Mandibular joint (TMJ) pain treatment
Vestibular rehabilitation
Virtual visits
Facility Information
CBI Health - Go T.O. Physio and Rehab
Summary
We are more than just a physiotherapy clinic. With many specialists under one roof, we take a multidisciplinary approach to treatment and care. Our dedicated team of highly educated professionals are here to provide you with comprehensive rehabilitation services.
Services & supplies
Back pain
Bracing and splinting
Concussion therapy
Ergonomics
Home Visits
Hot & cold therapy
Hydrotherapy
Joint manipulation
Joint mobilization
Joint pain
Laser therapy
Leg pain
Neck pain
Pre/Post-surgical rehabilitation
Shoulder pain
Skin and wound care
Soft tissue therapy
Temporo-Mandibular joint (TMJ) pain treatment
Vestibular rehabilitation
Virtual visits


272 Richmond St E, Toronto, ON M5A 1P4