Find a provider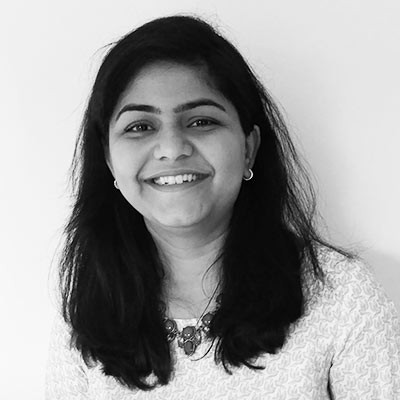 Khushbu Dudharejia
This provider offers appointments by phone or video. Call to set up an appointment.
Physiotherapist

Rated 4.7 out of 5 stars. 33 rating(s).

$75 - $100 per visit
Description
Khushbu Dudharejia graduated with a Bachelor of Physiotherapy in 2006 and continued her education to pursue a Master's degree in Exercise Rehabilitation in Australia. As a Physiotherapist, Khushbu has worked in a variety of healthcare settings in Canada and Australia. Khushbu has also completed a variety of courses in pelvic health, acupuncture, and vestibular/ concussion rehabilitation as part of her continuing education journey.
Treatments & services
Back pain
Bracing and splinting
Concussion therapy
Ergonomics
Home Visits
Hot & cold therapy
Hydrotherapy
Joint manipulation
Joint mobilization
Joint pain
Laser therapy
Leg pain
Neck pain
Pre/Post-surgical rehabilitation
Shoulder pain
Skin and wound care
Soft tissue therapy
Temporo-Mandibular joint (TMJ) pain treatment
Vestibular rehabilitation
Virtual visits
Languages spoken
English
Gujarati
Hindi
Punjabi
Education
Bachelor of Physiotherapy, MSc. Excs Physiology
Professional associations
College of Physiotherapists of Ontario, CPA
Facility Information
CBI Health - Fairview Rehab Centre
Services & supplies
Back pain
Bracing and splinting
Concussion therapy
Ergonomics
Home Visits
Hot & cold therapy
Hydrotherapy
Joint manipulation
Joint mobilization
Joint pain
Laser therapy
Leg pain
Neck pain
Pelvic health
Pre/Post-surgical rehabilitation
Shoulder pain
Skin and wound care
Soft tissue therapy
Temporo-Mandibular joint (TMJ) pain treatment
Vestibular rehabilitation
Virtual visits


2200 Fairview St #107, Burlington, ON L7R 4H9