Denise Power, Physiotherapist
Find a provider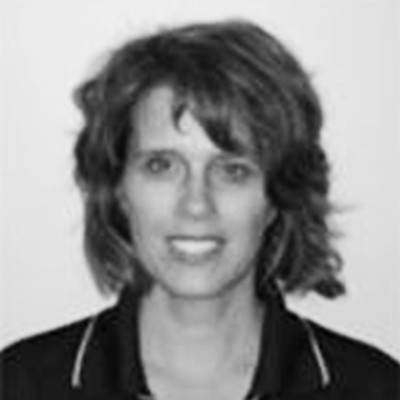 Denise Power
This provider offers appointments by phone or video. Call to set up an appointment.
Physiotherapist

Rated 5.0 out of 5 stars. 221 rating(s).

Less than $75 per visit
Description
Denise's interest in physiotherapy began around age 10, when she wrote an essay on how she would follow in her father's footsteps to become a physiotherapist. In her 18 years as a physiotherapist, she has had the privilege to work in an inpatient hospital setting and outpatient clinics, primarily in orthopaedics. Together with her work experience and manual therapy courses, she looks forward to offering clients an individualized treatment program tailored to their needs.
Treatments & services
Back pain
Bracing and splinting
Concussion therapy
Ergonomics
Home Visits
Hot & cold therapy
Hydrotherapy
Joint manipulation
Joint mobilization
Joint pain
Laser therapy
Leg pain
Neck pain
Pre/Post-surgical rehabilitation
Shoulder pain
Skin and wound care
Soft tissue therapy
Temporo-Mandibular joint (TMJ) pain treatment
Vestibular rehabilitation
Virtual visits
Education
Bachelor of Science - Physical Therapy, University of Western University
Professional associations
Canadian and Ontario Physiotherapy Association
Facility Information
CBI Health - Active Body Physical Therapy
Summary
Active Body Physical Therapy has been providing the LaSalle and Windsor communities with access to quality rehabilitation services for 18 years. Our goal is to achieve the highest level of physical functioning, at any stage of life, by providing a personalized treatment plan based on the client's needs. Our team includes physiotherapists, massage therapists, chiropodists, and kinesiologists to give you the ideal one on one hands on care.
Services & supplies
Back pain
Bracing and splinting
Concussion therapy
Deep tissue massage
Ergonomics
Home Visits
Hot & cold therapy
Hydrotherapy
Joint manipulation
Joint mobilization
Joint pain
Laser therapy
Leg pain
Neck pain
Pre/Post-surgical rehabilitation
Shoulder pain
Skin and wound care
Soft tissue therapy
Temporo-Mandibular joint (TMJ) pain treatment
Vestibular rehabilitation
Virtual visits
Wellness massage
Amenities
Free parking
Wheelchair accessible


1765 Sprucewood Ave, Lasalle, ON N9J 1X7