Find a provider

Rachelle Kichton
Offers
In-person appointments only
Physiotherapist

Rated 5.0 out of 5 stars. 20 rating(s).
Description
Rachelle has experience treating a variety of musculoskeletal conditions including post-fracture, post-surgical, whiplash, tendonitis, frozen shoulder, ligament and meniscus strains/sprains, muscle tears or strains, osteoarthritis, disc protrusions/prolapses, bursitis, plantar fasciitis, and dislocations (patella and shoulder). Her expertise in all areas allow her to properly diagnose each condition and recommend an appropriate exercise program to restore function. Rachelle believes everyone is different so all treatment must be tailored to the individual.
Conditions
Back pain
Joint pain
Leg pain
Neck pain
Shoulder pain
Services
Hot & cold therapy
Hydrotherapy
Joint manipulation
Joint mobilization
Pre/Post-surgical rehabilitation
Soft tissue therapy
Education
BKIN, MScPT
Rachelle took her undergraduate degree in Kinesiology at the University of Calgary. After graduating in 2015, she went on to complete her Masters of Physical Therapy at the University of Saskatchewan. Since graduating, she has completed additional post-educational training including the Orthopaedic Level 1 and Level 2 Upper Quadrant. She plans to take the Level 3 Upper Quadrant and Level 2 Lower Quadrant in the New Year. She has also taken Kinetacore Functional Dry Needling Level 1 and 2.
Professional associations
Physiotherapy Alberta College and Association
Kinesiology, University of Calgary
Facility Information
Calgary Muscle and Soft Tissue Clinic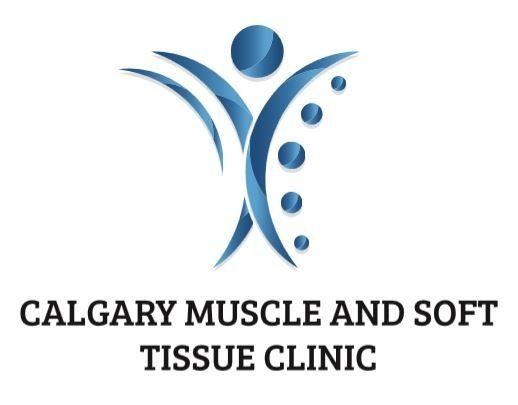 Summary
The Calgary Muscle and Soft Tissue Clinic is focused on therapeutic assessment and treatment of soft tissue injuries. We support individuals with chronic muscle tension, sport related aches and pains, muscle trigger points, fascial restrictions, computer posture, and all congenital and functionally acquired muscle and soft tissue conditions.  We have a strong team of manual therapists, chiropractic, physiotherapy, athletic therapy and dietiticans with years of experience that are focused on your health, well-being! If you are sore today - Be strong tomorrow.
Services & supplies
Chiropractic adjustments
Concussion therapy
Cupping therapy
Deep tissue massage
Hot & cold therapy
Hydrotherapy
Joint manipulation
Joint mobilization
Pelvic health therapy
Pre/Post-surgical rehabilitation
Soft tissue therapy
Spinal manipulation
Sports massage
Temporo-Mandibular joint (TMJ) pain treatment
Wellness massage
Amenities
Close to public transit
Free parking
Free Wi-Fi
Wheelchair accessible


21 - 10 Richard Way SW, Calgary, AB T3E 7M9