Find a provider

Joanne Gratton
Offers
In-person appointments only
Physiotherapist

Rated 4.9 out of 5 stars. 132 rating(s).

1 review

More than $110 per visit
Description
It is her belief that no one should ever have to fully stop participating in sport or activity due to an injury or condition and that with the commitment from herself and the client they can work in tandem to foster a return to sport, activity or occupation to their fullest potential. With a systematic approach to identifying the contributing factors she works to identify the root cause of the pain/injury. She employs a variety of treatments in her practice and adapts to fit the clients needs and comfort level. Treatment planning is individualised to effectively target their recovery goals.
Conditions
Back pain
Joint pain
Leg pain
Neck pain
Shoulder pain
Services
Concussion therapy
Pelvic health therapy
Pre/Post-surgical rehabilitation
Temporo-Mandibular joint (TMJ) pain treatment
Education
JoAnne Gratton MScPT, BKin completed her Masters in Physical Therapy at the University of Alberta and prior to that an undergraduate degree in Kinesiology at the University of Calgary. Since graduating she has taken many continuing education courses such as Selective Functional Movement Assessment (SFMA), Neurokinetic Technique (NKT), SHIFT Concussion Management, Functional Dry Needling (FDN), Acutonics, and Manual Therapy Techniques.
JoAnne has a diversified experience in musculoskeletal conditions including post-surgical recovery, frozen shoulder, whiplash, MVA, strains and sprains, ACL
Professional associations
Patient feedback
Your trust is important to us. Sun Life collects ratings and reviews from plan members through the claims process and they represent patient's total experience with a provider.
Overall experience rating
Reviews from patients (1)
October 17, 2023
Verified patient
In-person visit
She is awesome! Very knowledgeable and helpful.
Facility Information
Calgary Muscle and Soft Tissue Clinic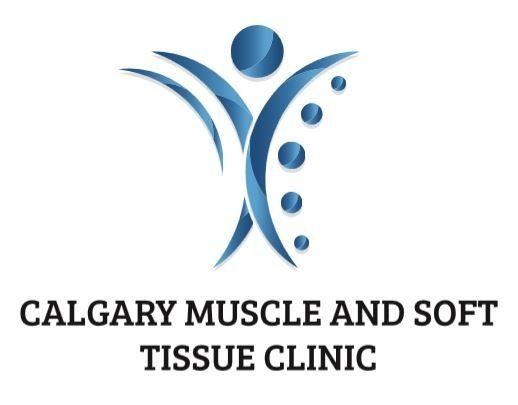 Summary
The Calgary Muscle and Soft Tissue Clinic is focused on therapeutic assessment and treatment of soft tissue injuries. We support individuals with chronic muscle tension, sport related aches and pains, muscle trigger points, fascial restrictions, computer posture, and all congenital and functionally acquired muscle and soft tissue conditions.  We have a strong team of manual therapists, chiropractic, physiotherapy, athletic therapy and dietiticans with years of experience that are focused on your health, well-being! If you are sore today - Be strong tomorrow.
Services & supplies
Chiropractic adjustments
Concussion therapy
Cupping therapy
Deep tissue massage
Hot & cold therapy
Hydrotherapy
Joint manipulation
Joint mobilization
Pelvic health therapy
Pre/Post-surgical rehabilitation
Soft tissue therapy
Spinal manipulation
Sports massage
Temporo-Mandibular joint (TMJ) pain treatment
Wellness massage
Amenities
Close to public transit
Free parking
Free Wi-Fi
Wheelchair accessible


21 - 10 Richard Way SW, Calgary, AB T3E 7M9