Find a provider
Théo Stafford-Richard
Offers
In-person appointments only
Physiotherapist

Rated 4.8 out of 5 stars. 129 rating(s).

$80 - $100 per visit
Description
The Action Sport Physio Montreal – East End clinic opened its doors on December 15th, 2017.
We treat patients with a multidisciplinary approach to take care of you. We offer physiotherapy, massage therapy, acupuncture and osteopathy.
We are also conveniently located inside a newly renovated imaSanté medical center, and are working very closely with a strong team of medical doctors. Their specialities include general practitioners, gynecologists as well as major and minor surgery consultations.
Walk-in clinics are available.
Education
University of Montreal
Laval University
Facility Information
Action Sport Physio Montreal East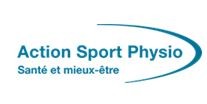 8649, rue de Grosbois, Montréal, QC H1K 2G4