Find a provider
Vincent Hénault
Offers
In-person appointments only
Physiotherapist

Rated 4.8 out of 5 stars. 210 rating(s).

More than $95 per visit
Description
Vincent obtained his Master's degree in Physiotherapy at the Université de Sherbrooke in May 2018.  
It was his passion for sports and the injuries incurred during competitions that led him to discover sports physiotherapy when he was young. A former handball and soccer player, Vincent now focuses on dek field hockey and golf.  
Passionate about the McKenzie approach, a technique that promotes rapid and active rehabilitation through specialized exercises and manual therapy, Vincent has already completed levels 1, 2 and 3.
Facility Information
Action Sport Physio Laval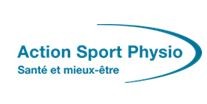 Summary
The Laval clinic, formerly known as "Clinique Sportive Synergie", opened its doors in September 1991 and later joined the Action Sport Physio group. Our multidisciplinary team and our expertise in sport therapy will ensure that you get the best evaluation and treatment possible in a relaxed and pleasant atmosphere.
You will be welcomed in a warm and courteous manner. Our team of over 20 professionals offers quality and superior treatment. We ensure that our clients receive a precise diagnostic and a rapid intervention.
Services & supplies
Acupuncture
Concussion therapy
Deep tissue massage
Osteopathic treatment
Pelvic health therapy
Sports massage
Temporo-Mandibular joint (TMJ) pain treatment
Wellness massage


300-1695 boul Laval, Laval, QC H7S 2M2