Find a provider
Eloise Vandal
Offers
In-person appointments only
Physiotherapist

Rated 5.0 out of 5 stars. 103 rating(s).

$80 - $95 per visit
Description
Éloïse graduated in physiotherapy from McGill University in 2006. Since then, she continued to deepen her knowledge by taking courses in manual therapy every year. She also followed the First Responder course as well as a McKenzie approach course for lumbar pain. Éloïse has played soccer since she was 7 years old.
She played for many teams such as the Laval Conquérants, the Saint-Louis Lakers, Quebec teams, McGill University and the Laval Comets.
Facility Information
Action Sport Physio Laval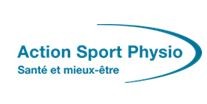 Summary
The Laval clinic, formerly known as "Clinique Sportive Synergie", opened its doors in September 1991 and later joined the Action Sport Physio group. Our multidisciplinary team and our expertise in sport therapy will ensure that you get the best evaluation and treatment possible in a relaxed and pleasant atmosphere.
You will be welcomed in a warm and courteous manner. Our team of over 20 professionals offers quality and superior treatment. We ensure that our clients receive a precise diagnostic and a rapid intervention.
Services & supplies
Acupuncture
Concussion therapy
Deep tissue massage
Osteopathic treatment
Pelvic health therapy
Sports massage
Temporo-Mandibular joint (TMJ) pain treatment
Wellness massage


300-1695 boul Laval, Laval, QC H7S 2M2