Find a provider
Dan Cuevas
Optometrist

Rated 5.0 out of 5 stars. 2 rating(s).

$120 - $145 per visit
Description
Dr. Dan Mark Cuevas graduated from Harry Ainlay Composite High School in Edmonton, AB in 2005. He began university in the fall of that same year at the University of Alberta. After 2 years at the U of A, Dr. Cuevas trasferred to the University of Waterloo in Waterloo, Ontario where he graduated with a B.Sc in Honours Biomedical Sciences in 2010. Dr. Cuevas began his formal optometric education in August 2010 at the Arizona College of Optometry at Midwestern University in Glendale, Arizona and graduated May of 2014.
Treatments & services
Contact lens assessment
Contact lens fittings
Eye exams
Frame repair
Glare test
Glasses fitting
Glaucoma test
Laser vision correction assessment
Refraction
Retinal imaging
Facility Information
Silver Specs Eye Care + Optical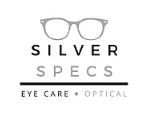 Summary
Silver Specs Eye Care + Optical is Coaldale's local optometrist. We offer a full service office including eye exams, health exams, contact lens fittings, and occupational vision exams.

Our optical has over 700 frames for all styles, budgets, and lifestyles. We also offer safety frames and lenses for your workplace.

See the difference local eye care can make.
Services & supplies
Contact lens assessment
Contact lens fittings
Eye exams
Frame repair
Glare test
Glasses fitting
Glaucoma test
Laser vision correction assessment
Refraction
Retinal imaging


1814 20th Ave - C, Coaldale, AB T1M 1M8