Find a provider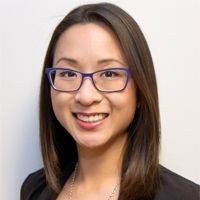 Michelle Ly
Optometrist

Rated 5.0 out of 5 stars. 3 rating(s).

Less than $110 per visit
Description
Dr. Michelle Ly received her Honors Bachelors of Science from the University of Toronto, and completed her Doctor of Optometry degree at the University of Waterloo where she graduated on the Dean's honor list. During her studies, Dr. Michelle Ly completed an ocular disease internship at the Jack C. Montgomery VA hospital in Muskogee, Oklahoma where she gained invaluable experience in the diagnosis and management of glaucoma, retinopathy, age related macular degeneration, cataracts, and various other ocular diseases.
Treatments & services
Contact lens assessment
Contact lens fittings
Eye exams
Frame repair
Glare test
Glasses fitting
Glaucoma test
Laser vision correction assessment
Refraction
Retinal imaging
Professional associations
Facility Information
ABC Optical
Summary
ABC Optical is the best place to find a quality optometrist with fast service. With one-hour service available and direct insurance billing for clients, ABC Optical has proudly served Woodbridge - Vaughan, Ontario over many years. As a company we carry most of the top fashion brands on eyewear and we are proud to offer you some of the most convenient service in the optical industry.
Services & supplies
Contact lens assessment
Contact lens fittings
Eye exams
Frame repair
Glare test
Glasses fitting
Glaucoma test
Laser vision correction assessment
Refraction
Retinal imaging
Amenities
Close to public transit
Free parking
Free Wi-Fi
Wheelchair accessible


18-9200 Weston Rd, Woodbridge, ON L4H 2P8