Find a provider
Frédérique Nolet
Description
Frédérique obtained her Masters in Occupational Therapy at the University of Montreal in December 2019. She worked for a year at the Marie-Enfant Rehabilitation Center at the CHU Sainte-Justine with children from 1 to 12 years of age in order to gain experience with pediatric clients. She has taken several training courses in connection with this clientele in order to be equipped to use certain approaches to diet, developmental coordination disorders and sensory approaches.
Services
Pediatric occupational therapy
Facility Information
Action Sport Physio Saint-Hyacinthe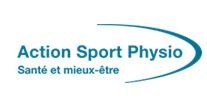 Summary
Action Sport Physio Saint-Hyacinthe is located at 1220 Casavant Blvd. East, on the 2nd floor of the stunning Médical M Complex, in the heart of the M neighbourhood of Saint-Hyacinthe. The clinic offers high-level services in physiotherapy, osteopathy, pediatric osteopathy, massage therapy, athletic therapy, and orthotics to the population of Saint-Hyacinthe.
We proudly serve a private clientele, workers compensation (CNESST), as well as IVAC and SAAQ clients. Our services are covered by private insurance whenever applicable.
Services & supplies
Acupuncture
Pediatric occupational therapy
Pelvic health therapy
Vestibular rehabilitation
Wellness massage
Amenities
Free parking
Wheelchair accessible


1220 Casavant Blvd East, Suite 203, Saint-Hyacinthe, QC J2S 0L6