Find a provider
Krista Marion
Massage Therapist

Rated 5.0 out of 5 stars. 15 rating(s).

$75 - $87 per visit
Description
Krista graduated from Wellington College in 2005.  She is trained in Swedish relaxation, deep tissue, sports massage and has a passion for pre-natal massage. Krista enjoys working with women through out all trimesters of pregnancy; helping them to maintain mobility and tranquility.  She loves being able to get to know each client and see them transform from tensed and stressed to relaxed and happy. 

Experienced in both clinical and spa settings, Krista's massages target issues using deep pressure with a relaxing outcome. She works closely with clients to address their specific goals.
Treatments & services
Deep tissue massage
Sports massage
Wellness massage
Professional associations
Wellington College
Member of Massage Therapy Association of Manitoba
Facility Information
Serenity Massage Therapy Clinic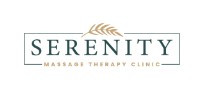 Summary
Serving the Transcona area since 2008, Serenity Massage Therapy Clinic is currently operating with six Registered Massage Therapists. Each of our RMT's are independent contractors, so hours and days of operation will vary from therapist to therapist. We are currently operating Monday to Friday + occasional Saturdays.

Our mission is to provide personalized, high-quality care on an as-needed or preventative basis. Our therapists believe in providing comprehensive care to our clients in a friendly, relaxed atmosphere. We look forward to working with you!
Services & supplies
Cupping therapy
Deep tissue massage
Sports massage
Wellness massage
Amenities
Free parking
Free Wi-Fi
Wheelchair accessible


11-1783 Plessis Rd, Winnipeg, MB R3W 1N3