Find a provider
Diana Stewart
Massage Therapist

Rated 4.9 out of 5 stars. 24 rating(s).

$75 - $90 per visit
Description
Diana graduated from Professional Institute of Massage Therapy in 2007 and Laser Therapy in 2008.

Diana is very passionate and committed to helping others through their pain and healing process.  Her approach is more treatment focused while she educates you on the treatment itself and its desired effect on the body.  She is very committed to helping each individual and may also refer you to other therapies to speed up your healing process with your best interests and well-being the primary goal.
Education
Cupping Massage
Block Therapy
Professional associations
Professional Institute of Massage Therapy
Member of Massage Therapy Association of Manitoba
Facility Information
Serenity Massage Therapy Clinic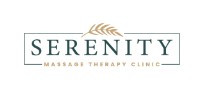 Summary
Serving the Transcona area since 2008, Serenity Massage Therapy Clinic is currently operating with six Registered Massage Therapists. Each of our RMT's are independent contractors, so hours and days of operation will vary from therapist to therapist. We are currently operating Monday to Friday + occasional Saturdays.

Our mission is to provide personalized, high-quality care on an as-needed or preventative basis. Our therapists believe in providing comprehensive care to our clients in a friendly, relaxed atmosphere. We look forward to working with you!
Services & supplies
Cupping therapy
Deep tissue massage
Sports massage
Wellness massage
Amenities
Free parking
Free Wi-Fi
Wheelchair accessible


11-1783 Plessis Rd, Winnipeg, MB R3W 1N3