Find a provider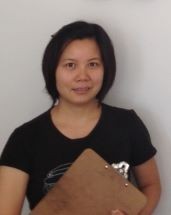 Zu Hui Xie
Massage Therapist

Rated 4.9 out of 5 stars. 214 rating(s).

1 review

More than $110 per visit
Description
Renew your health with our specialized team offering chiropractic care, naturopathic medicine, registered massage therapy, physiotherapy, and acupuncture. We opened our doors with one common goal: to renew the health of those in the community through a collaborative treatment approach.
Patient feedback
Your trust is important to us. Sun Life collects ratings and reviews from plan members through the claims process and they represent patient's total experience with a provider.
Overall experience rating
Reviews from patients (1)
October 25, 2023
Verified patient
In-person visit
Jane has strong hands and gives the best massage. She is also knowledgeable as to when you should be referred for other services (physio or chiro). A very compassionate, caring therapist.
Facility Information
Renew Integrative Health
Amenities
Close to public transit
Free parking


6179 Main Street, Stouffville, ON L4A 4H8