Find a provider

Byron Nguyen
Massage Therapist

Rated 5.0 out of 5 stars. 14 rating(s).

$105 - $125 per visit
Description
Byron's interest for massage therapy developed in high school when he suffered multiple sports-related injuries. . Specifically, he tailors his treatments to each client, making it both therapeutic and relaxing.
Throughout his years in West Coast College of Massage Therapy, Byron has been well-acquainted with trigger point therapy, facial work, Swedish massage and passive/active stretching techniques. His passion for message therapy diversifies his areas of interest to this day.
Services
Deep tissue massage
Sports massage
Wellness massage
Education
West Coast College of Massage Therapy
Facility Information
Rebounce Physio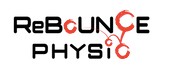 Summary
Rebounce Physio is the first choice for people seeking excellent individualized rehabilitation care to recover from their injuries

Values:
Excellence : We strive to be the best. We provide the best treatment experience by our best practitioners. We don't want to settle for just being good; we want to be great.

Care : We genuinely care about our clients and staffs. We treat everyone like our best customers by listening to their concerns and provide treatment plans to achieve holistic health.

Teamwork : We invest in our staffs, through ongoing mentorship and team-building activities.
Services & supplies
Concussion therapy
Deep tissue massage
Ergonomics
Home Visits
Joint manipulation
Joint mobilization
Pre/Post-surgical rehabilitation
Soft tissue therapy
Sports massage
Temporo-Mandibular joint (TMJ) pain treatment
Vestibular rehabilitation
Wellness massage
Amenities
Close to public transit
Free Wi-Fi
Wheelchair accessible


3589 Kingsway, Vancouver, BC V5R 5L9