Find a provider

Matthew Hustler
Massage Therapist

Rated 5.0 out of 5 stars. 18 rating(s).

$90 - $110 per visit
Description
Matthew has completed studies in Kinesiology, General Swedish Massage, Advanced Soft Tissue Release and Structural Myofascial Release. He has worked collaboratively in physical rehabilitation establishments since January 2002 where he has aided clients experiencing various physical limitations. Matthew is an avid runner and duathlete competing at various levels. His athletic training provides a helpful insight to many sports injuries.. Don't Wait!
Facility Information
ProActive Health Oakville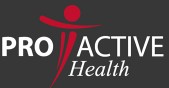 Summary
Situated in the heart of Oakville's bustling Kerr Village, ProActive Health is centrally located, with convenient access by car or transit. All of our treatment rooms are clean, comfortable and
completely private.

We use sophisticated technology and innovative diagnostic tools to support our treatments. We also provide a large, well-equipped exercise space for supervised training and strengthening. Our modern clinic is relaxed and inviting and has been carefully designed to promote healing and recovery. We look forward to welcoming you soon!


7-785 Pacific Rd, Oakville, ON L6L 6M3