Find a provider
Catherine Price
Massage Therapist

Rated 4.9 out of 5 stars. 340 rating(s).

$90 - $104 per visit
Description
Our goal is always to provide you with the highest quality of personalized care. Our massage therapists keep up-to-date on the latest physiological research, particularly related to using massage to treat pain and disease. Our clinics are warm and comfortable so you can feel at ease and relax during your treatment.
Facility Information
Panther Sports Medicine South Fish Creek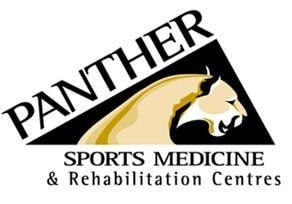 Summary
Panther Sports Medicine and Rehabilitation Centres is a local physical therapist owned and operated rehabilitation company. We are a network of 8 rehabilitation centers located throughout the city of Calgary that offer a wide range of programs and services to help our patients restore and maximize their physical capabilities. Our team of highly trained professionals and dedicated support staff are committed to providing clinical excellence, and exceptional customer service. Patients receive individualized rehabilitation with innovative, effective treatment techniques.
Services & supplies
Deep tissue massage
Joint manipulation
Joint mobilization
Sports massage
Wellness massage
Amenities
Close to public transit
Free parking
Free Wi-Fi
Wheelchair accessible


101-333 Shawville Blvd SE, Calgary, AB T2Y 4H3