Francia Etis, Massage Therapist
Francia Etis
Massage Therapist

Rated 5.0 out of 5 stars

(39)

rating(s)

Less than $90 per visit
Yes, I am accepting new patients.
About
Myohealing Clinic is a Wellness Center offering therapeutic and Medical massage for Pain and Stress Management.  As well as catering to clients who might want to get a good relaxation massage to relieve stress after a hard day/week,  our massage sessions can also offer relief for the following conditions:

Chronic headaches, Chronic back and neck pain, sciatica/piriformis pain syndrome,  Hip pain, Knees, frozen shoulders, rotator cuff issues, TMJ Syndrome among others. 

Our Massage therapists are trained in a variety of modalities to meet your needs.
Treatments & services
Cupping therapy
Deep tissue massage
Foot reflexology
Sports massage
Wellness massage
Facility Information
Myo Healing Clinic Ltd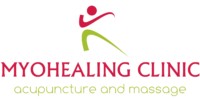 Facility services
Acupuncture
Cupping therapy
Deep tissue massage
Foot reflexology
Sports massage
Traditional chinese medicine
Wellness massage
Amenities
Close to public transit
Free parking
Free Wi-Fi
10836 61 Ave

,


Edmonton, AB T6H 1M1