Find a provider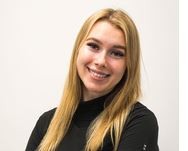 Cayli Menzies
Massage Therapist

Rated 4.9 out of 5 stars. 7 rating(s).

$105 - $120 per visit
Description
Cayli moved to Kelowna last year from Victoria BC where she studied and graduated the youngest of her class at WCCMT. She has worked along side professional athletes, geriatrics, pregnancy and mental health patients. She's experienced in many techniques for fascial restrictions and neuromuscular release for musculoskeletal injuries. She adjusts each treatment to meet clients' needs with deep, rehabilitative and stretching treatments. She's passionate about working individually with each patient to determine the best and most comfortable treatment for their therapeutic goals.
Professional associations
College of Massage Therapists of British Columbia
Facility Information
Move Health & Wellness Kelowna
Summary
We're a wellness centre located in Kelowna, BC. Specializing in many different wellness disciplines such as registered massage therapy,  counselling and chiropractic,
We are determined to aid our patients recovery with the most comfortable approach. We go above and beyond, insuring our patients psychical health remains healthy even after their treatments are completed. Our specialists do this by coming up with a personalized plan, for each individual.
Services & supplies
Arthritis treatment
Back pain
Bracing and splinting
Chiropractic adjustments
Deep tissue massage
Herniated disk
Joint pain
Leg pain
Neck pain
Shoulder pain
Spinal manipulation
Virtual visits
Wrist pain
Amenities
Free parking
Wheelchair accessible


1555 Banks road, Inside Walmart Supercentre, Kelowna, BC V1X 7Y8