Find a provider
Ghada Barsoum,
RMT
Massage Therapist

Woman

Rated 5.0 out of 5 stars. 3 rating(s).

1 review

$90 - $110 per visit
Description
One of Best Physio and Massage clinic located in Milton.
Specialty clinic in Frozen Shoulder, Plantar fasciitis, Lower Back pain, Neck pain, Shoulder Pain, Knee pain, Foot Pain, Si joint Syndrome, Patellofemoral syndrome, Vestibular Therapy, Concussion.
All rehab Facility
Conditions
Ankle pain
Arthritis
Back pain
Concussions
Foot pain
Headaches
Injuries
Joint pain
Leg pain
Lymphatic issues
Neck pain
Osteoporosis
Posture issues
Sciatica
Scoliosis
Shoulder pain
Spasms
Sports injuries
Sprains
Tense muscles
Walking issues
Wrist pain
Services
Deep tissue massage
Sports massage
Wellness massage
Clientele
Adults (18+)​
Children (under 12)​
Pediatrics​
Seniors (65+)​
Teens (13-17)​
Professional designations
Registered Massage Therapist (RMT)
Education
Medical Doctor
Complete RMT Certification
Patient feedback
Your trust is important to us. Sun Life collects ratings and reviews from plan members through the claims process and they represent patient's total experience with a provider.
Overall experience rating
Reviews from patients (1)
November 8, 2023
Verified patient
In-person visit
Wonderful massage
Facility Information
Hope wellness Center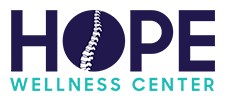 Services & supplies
Active release massage
Arthritis treatment
Bracing and splinting
Chiropractic adjustments
Cognitive behavioral therapy
Concussion therapy
Cupping therapy
Custom Orthotics
Deep tissue massage
Electrotherapy
Essential oil massage
Family counselling
Foot reflexology
Group counselling
Hot & cold therapy
Hydrotherapy
Joint manipulation
Joint mobilization
Laser therapy
Life Coaching
Motivational interviewing
Parent-child interaction therapy (PCIT)
Person-centered therapy
Positive psychology
Pre/Post-surgical rehabilitation
Prolonged exposure therapy
Relationship counselling
Social recovery therapy
Soft tissue therapy
Solution-focused brief therapy
Spinal decompression
Spinal manipulation
Sport therapy
Sports massage
Strength-based therapy
Swedish massage
Teen mental health
Temporo-Mandibular joint (TMJ) pain treatment
Therapeutic intervention
TMJ massage
Trauma-focused cognitive behavior therapy
Ultrasound therapy
Vestibular rehabilitation
Wellness massage
Amenities
Close to public transit
Free parking
Free Wi-Fi
Wheelchair accessible


16-348 bronte st s, milton, ON L9T 5B6