Find a provider
Janielle Callender
Massage Therapist

Rated 5.0 out of 5 stars. 377 rating(s).

1 review

$90 - $110 per visit
Description
Janielle genuinely believes in a client-centered care approach. Each client is unique, and their injuries and pain can not be matched or treated through one model. Through her training in Shiatsu, Swedish Massage and Thai Massage; Janielle is able to adapt to a wide variety of clients with varying conditions. Her massage treatment style is always changing and evolving. She is dedicated to a lifelong journey of learning and throughout her career has taken courses in Hot Stone, Deep Tissue Massage, Muscle Energy Techniques, Cupping and Athletic Taping.
Education
2200-hour Shiatsu Practitioners course from the Shiatsu Academy of Tokyo (Toronto Campus) in 2000
Graduated from the Centennial College Massage Therapy with Honors in 2008
Patient feedback
Your trust is important to us. Sun Life collects ratings and reviews from plan members through the claims process and they represent patient's total experience with a provider.
Overall experience rating
Reviews from patients (1)
November 7, 2023
Verified patient
In-person visit
Could not ask for a Better RMT. 
Facility Information
Fairway Chiropractic Centre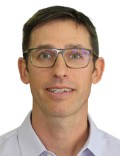 Summary
Dr. Nik Dukovac is a chiropractor serving Kitchener and the surrounding cities of Waterloo, Cambridge and Guelph. Dr. Dr. Nik is dedicated to chiropractic solutions to target your unique needs, whether you are suffering from back pain, neck pain, headaches, or even just plain old muscular tightness and tension. You may need pain relief after suffering an accident, experiencing an injury, or if you have a specific condition such as chronic back pain or a spinal condition; even if you just want to improve your overall health, our chiropractor can help you achieve your wellness goals!
Services & supplies
Arthritis treatment
Chiropractic adjustments
Manual and manipulative therapy
Spinal decompression
Spinal manipulation
Temporo-Mandibular joint (TMJ) pain treatment
Amenities
Close to public transit
Free parking
Free Wi-Fi
Wheelchair accessible


6-5 Manitou Dr, Kitchener, ON N2C 2J6