Find a provider
Julie Neves
Massage Therapist

Woman

Rated 5.0 out of 5 stars. 287 rating(s).

1 review

$90 - $110 per visit
Description
Deep Tissue Massage, Relaxation Massage, Sports Massage, Prenatal Massage, Spa Massage specializing and offering care and mindfulness to help improve the wellbeing for all clients for 20years. Serving Waterloo North, Northlake, Wellesley, Heidelberg, Bamberg, Laurelwood, Conservation Dr  and surrounding areas.
Professional associations
Canadian College of Massage and Hydrotherapy
College of Massage Therapist of Ontario
Patient feedback
Your trust is important to us. Sun Life collects ratings and reviews from plan members through the claims process and they represent patient's total experience with a provider.
Overall experience rating
Reviews from patients (1)
October 27, 2023
Verified patient
In-person visit
She explains gently. 
Facility Information
Erbsville Road Massage Therapy- Julie Neves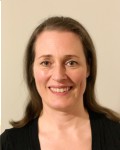 Summary
Located on route to Wellesley, Waterloo, Northlake Community, Laurelwood Community, Conservation Dr, Heidelberg, and Bamberg.  The clinic is calm and in a privileged setting in the country, serving customers for 20years.  
Julie Neves, RMT specializes in Deep Tissue, Prenatal Massage, Sports Massage, Pain management and relaxational treatments.  Homecare and exercise instruction is provided to continue improving the health of all clients between appointments to experience the best care and result.
Home visits are available to serve all clients with disability and mobility issues.
Services & supplies
Cupping therapy
Deep tissue massage
Foot reflexology
Home Visits
Hydrotherapy
Sports massage
Wellness massage


939 Erbsville Road, Waterloo, ON N2J 3Z4