Find a provider

Ryan Kolb
Massage Therapist

Rated 4.9 out of 5 stars. 106 rating(s).

More than $104 per visit
Description
Ryan is a Sports Massage Therapist at the Calgary Muscle and Soft Tissue Clinic. His expertise lies in movement and he works tirelessly to return his patients to full function as quickly as possible while still maintaining a high level of care. His bread and butter areas to work on are necks, shoulders, and hips as all are key areas needed to perform at the highest level. Ryan believes in a proactive approach to his treatments in order to avoid injury and prevent re-injury; he prescribes homecare exercises and stretches that coincide with his treatments.
Services
Cupping therapy
Deep tissue massage
Sports massage
Wellness massage
Education
BA Kin, FST, SMT (cc), 2200 hours TPI Certified
Ryan holds a degree in Kinesiology majoring in Mind Sciences from the University of Calgary and a 2200 hour Massage Therapy diploma from Mount Royal University. Additionally, Ryan has continued to expand his knowledge base outside of the University classroom by completing a number of certifications in order to provide the best possible treatments for his patients. He holds certifications in Fascial Stretch Therapy, Dynamic Cupping, and Functional Movement Screening.
Professional associations
RMTA, BA Kin, FST, SMT (cc), 2200 hours – insurance claimable, TPI Certified
Facility Information
Calgary Muscle and Soft Tissue Clinic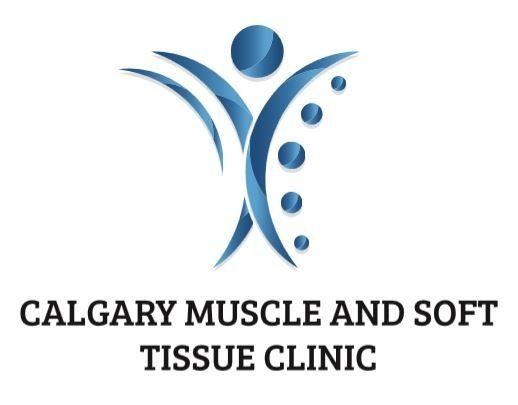 Summary
The Calgary Muscle and Soft Tissue Clinic is focused on therapeutic assessment and treatment of soft tissue injuries. We support individuals with chronic muscle tension, sport related aches and pains, muscle trigger points, fascial restrictions, computer posture, and all congenital and functionally acquired muscle and soft tissue conditions.  We have a strong team of manual therapists, chiropractic, physiotherapy, athletic therapy and dietiticans with years of experience that are focused on your health, well-being! If you are sore today - Be strong tomorrow.
Services & supplies
Chiropractic adjustments
Concussion therapy
Cupping therapy
Deep tissue massage
Hot & cold therapy
Hydrotherapy
Joint manipulation
Joint mobilization
Pelvic health therapy
Pre/Post-surgical rehabilitation
Soft tissue therapy
Spinal manipulation
Sports massage
Temporo-Mandibular joint (TMJ) pain treatment
Wellness massage
Amenities
Close to public transit
Free parking
Free Wi-Fi
Wheelchair accessible


21 - 10 Richard Way SW, Calgary, AB T3E 7M9