Find a provider

Lynne Hilderman
Massage Therapist

Rated 4.9 out of 5 stars. 113 rating(s).

$90 - $104 per visit
Description
There is always so much more going on than we think and feel. 
She is all about creating movement, functionality and flow throughout the body, mind and heart. Lynne facilitates the resolution of tension in the mental and the physical realms.  You will be moving in places that previously were restricted due to the release of conflicts and experience greater functionality. 
-Provides gentle, effective muscular skeletal body care to relieve tension.
-Educates you on options for continued functionality in your body. 
-Assists you in implementing paths that can create movement and flow.
Services
Deep tissue massage
Foot reflexology
Sports massage
Wellness massage
Education
Mount Royal College - Calgary AB
Upledger Institute
Emotional Wisdom Training Institute
Professional associations
National Health Practitioners of Canada
Reflexology Association of Canada
Facility Information
Britannia Bodywork & Wellness Ce-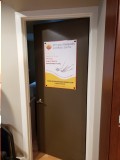 Summary
We are here to assist you in taking responsibility for your wellness and health!

Our interdisciplinary clinic is dedicated to helping you regain and maintain your health and well-being. We offer a variety of simple and sustainable wellness solutions for a wide variety of health challenges. These natural healing techniques and programs are safe, effective and well established.
Services & supplies
Deep tissue massage
Foot reflexology
Sports massage
Wellness massage
Amenities
Close to public transit
Free parking
Wheelchair accessible


6531 Lombardy Crescent SW, Calgary, AB T3E 5R3