Find a provider
Courtney Cole
Offers
In-person appointments only
Chiropractor

Woman

Rated 4.9 out of 5 stars. 1073 rating(s).

$50 - $65 per visit
Description
Dr. Cole is a native of Cambridge, Ontario. She received her Honours Degree in Biomedical science from the University of Guelph. She became a chiropractic patient at a very young age and has never looked back. Dr. Courtney went on to attend Guelph University and completed her Doctorate of Chiropractic in 2018. She is very excited to be a part of the Wilson Health Services team and will be providing care at our Cambridge location. Dr. Courtney looks forward to sharing her passion and providing her chiropractic services in her hometown and participating in the community.
Conditions
Back pain
Herniated discs
Joint pain
Leg pain
Neck pain
Shoulder pain
Wrist pain
Services
Arthritis treatment
Chiropractic adjustments
Concussion therapy
Custom Orthotics
Ergonomics
Laser therapy
Spinal decompression
Spinal manipulation
Temporo-Mandibular joint (TMJ) pain treatment
Education
Honours Degree in Biomedical science from the University of Guelph.
Doctorate of Chiropractic New York Chiropractic College.
Professional associations
New York Chiropractic College
Facility Information
Wilson Health Services Cambridge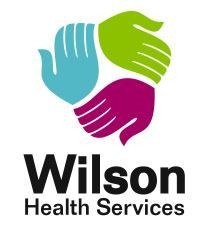 Summary
Wilson Health Services was founded in June of 2001 by Dr. Jason Wilson. The office has grown over the years and is now a bustling multidisciplinary office. Our team includes two Chiropractors, five Registered Massage Therapists, two Physiotherapists, an Acupuncturist, a Naturopath, a Chiropodist and a Low Intensity Laser Therapist.

Our clinic has a warm, welcoming, friendly and positive environment to fulfill all of your natural health care needs.
Services & supplies
Arthritis treatment
Bursa surgery
Chiropractic adjustments
Concussion therapy
Custom Orthotics
Deep tissue massage
Dry needling
Electrotherapy
Energic massages
Ergonomics
Functional restoration
Gait assessment
Homeopathic medicine
Hot & cold therapy
Hydrotherapy
Joint manipulation
Joint mobilization
Laser therapy
Laser treatment
Lifestyle counselling
Nail treatment
Naturopathic remedies
Nutritional counselling
Pre/Post-surgical rehabilitation
Soft tissue surgery
Soft tissue therapy
Spinal decompression
Spinal manipulation
Sport therapy
Temporo-Mandibular joint (TMJ) pain treatment
Tendon surgery
Traditional chinese medicine
Ultrasound therapy
Wellness massage
Amenities
Close to public transit
Free parking
Free Wi-Fi
Wheelchair accessible


6-210 Pinebush Rd, Cambridge, ON N1R 8A9