Find a provider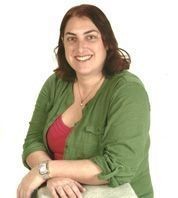 Michelle Berg
Chiropractor

Rated 4.9 out of 5 stars. 247 rating(s).
Description
At Major Mackenzie Natural Health Centre we believe in healthcare with care. We strive to be your source for achieving optimal health. Our practitioners work as a team to provide you with a multitude of choices in natural healthcare for the entire family.

We provide various natural therapies to support your physical, mental and spiritual health; informative and thought-provoking workshops and events to nurture your self growth; and health-based products to support your journey to happiness and health-naturally.
Facility Information
Major Mackenzie Natural Health C-
Services & supplies
Chiropractic adjustments
Custom Orthotics
Naturopathic remedies
Wellness massage


2A-815 Major Mackenzie Dr E, Richmond Hill, ON L4C 9X2