Find a provider

Maureen Henderson,
D.C.
Offers
In-person and virtual appointments
Chiropractor

Woman

Rated 5.0 out of 5 stars. 163 rating(s).
Description
Dr. Maureen has been a practicing chiropractor and has lived in Etobicoke since 1975. As such she has enjoyed treating whole generations of patients from newborns to those in their 90's and helping them maintain a healthy lifestyle. Her passion for chiropractic and wellbeing extends into weight loss management to enhance patient's overall health.
Conditions
Ankle pain
Arthritis
Back pain
Foot pain
Headaches
Herniated discs
Injuries
Joint pain
Leg pain
Neck pain
Osteoporosis
Plantar fasciitis
Posture issues
Running issues
Sciatica
Scoliosis
Shoulder pain
Spasms
Sports injuries
Sprains
Walking issues
Wrist pain
Services
Arthritis treatment
Bracing and splinting
Chiropractic adjustments
Concussion therapy
Custom Orthotics
Drop table technique
Ergonomics
Laser therapy
Manual and manipulative therapy
Massage and soft tissue mobilization
Spinal decompression
Spinal manipulation
Temporo-Mandibular joint (TMJ) pain treatment
Transcutaneous electric nerve stimulation (TENS)
Vestibular therapy
Clientele
Adults (18+)​
Children (under 12)​
Pediatrics​
Seniors (65+)​
Teens (13-17)​
Professional designations
Doctor of Chiropractic (D.C.)
Education
Canadian Memorial Chiropractic College
Professional associations
Canadian Memorial Chiropractic College
College of Chiropractors of Ontario
CCA - Canadian Chiropractic Association
Facility Information
Kingsway Health By The Lake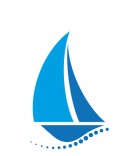 Summary
Kingsway Health by the Lake is located in the Mimico neighbourhood in West Toronto. The office provides a multidisciplinary approach to treatment with acupuncture, chiropractic, registered massage therapy, chiropody, laser therapy and exercise prescription available to meet the individual needs of each patient. Our office is an Authorized IDEAL PROTEIN centre and provides one-on-one coaching. 
Our goal is to guide you towards optimal health so you can live a healthy, full life.
Services & supplies
Arthritis treatment
Bracing and splinting
Chiropractic adjustments
Concussion therapy
Custom Orthotics
Drop table technique
Ergonomics
Laser therapy
Manual and manipulative therapy
Massage and soft tissue mobilization
Spinal decompression
Spinal manipulation
Temporo-Mandibular joint (TMJ) pain treatment
Transcutaneous electric nerve stimulation (TENS)
Vestibular therapy
Amenities
Close to public transit
Wheelchair accessible


2405 Lakeshore Blvd W, Suite 200, Etobicoke, ON M8V 1C6