Find a provider

Brent S Macneil
Offers
In-person appointments only
Chiropractor

Rated 4.8 out of 5 stars. 501 rating(s).

Less than $55 per visit
Description
Short-term Care For Your Neck And Back Pain.
Contemporary, Effective, Mainstream.
Find The Most Comfortable Solution For Your Complaints. 
Direct Billing.
Free Parking.
Accepts MD Referrals.
No Commitment - Get Better And Carry On!
Education
2004 - Graduated CMCC - Canadian Memorial Chiropractic College
Also Received Education at:
AECC - Anglo-European College of Chiropractic, and
NWCC - Northwestern College of Chiropractic
Professional associations
Member of NovaScotia College of Chiropractors
Member of Canadian Chiropractic Association
Member of Chiro-Trust
Facility Information
Dartmouth Low Back And Neck Pain Chiropractic Clinic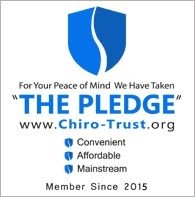 Summary
If you are looking for a solution to low back or neck pain without long term commitment, give the clinic a call! 

A consultation to see if your issue is suitable to Dr. MacNeil's expertise is 100% free. 

Direct billing to all eligible insurance is provided.   

Dr. MacNeil  will take the time to identify what is causing your issue(s) and explain treatment options.  Your comfort and safety (during and after treatment) is the goal.  

(Dr. MacNeil is a member of Chiro-Trust, providing mainstream short-term care for your relief).
Amenities
Close to public transit
Free parking
Free Wi-Fi


657 Portland St., Dartmouth, NS B2W 2M9