Find a provider
Mark Tran
Offers
In-person appointments only
Chiropractor

Rated 4.8 out of 5 stars. 123 rating(s).

Less than $50 per visit
Description
Welcome to the Achieve Wellness Centre!
We are conveniently located in the heart of Uptown Waterloo in the beautiful, historic Seagram Lofts building. We offer therapeutic treatments by highly qualified, registered health care professionals, dedicated to providing you with the best individualized care to meet your goals. 
Our team consists of a Naturopathic Doctor, a Chiropractic Doctor, and Registered Massage Therapists.  

Services include Acupuncture, Low Intensity Laser Therapy, Custom Orthotics, Active Release Techniques and Cupping.
We can help to bring your body back into balance.
Facility Information
Achieve Wellness Centre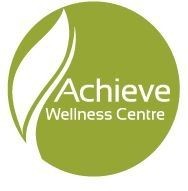 Amenities
Close to public transit
Free parking
Wheelchair accessible


3 Father David Bauer Drive Suite #103, Waterloo, ON N2L 6M1