Find a provider
HEON Lee
Acupuncturist

No reviews yet.
Description
iCare Wellness Centre has a great Acupuncture clinic that provides a painless and effective way to treat a number of conditions.

Developed in the past few thousand years, Acupuncture has a rich tradition of 'trial' and 'error.' In North America, many different styles of acupuncture have been developed namely Traditional Chinese Medicine (TCM) acupuncture, Japanese acupuncture, auricular acupuncture, trigger point acupuncture, Korean hand acupuncture and many more.
Facility Information
iCare Wellness Centre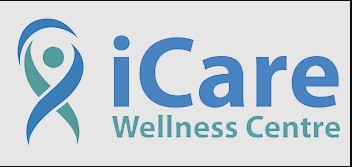 Summary
At iCare Wellness Centre, you can expect a highly professional, caring and attentive service approach. Our focus is to get you back to being fit as soon as possible with a positive mind and spirit. We take pride in open communication with our patients and provide timely reporting and documentation.

We are a team of empathetic and innovative healthcare professionals who are driven by passion for healthcare and we serve patients from every age, stage and walk of life.
Services & supplies
Acupuncture
Deep tissue massage
Sports massage


42-80 Maritime Ontario Blvd,, Brampton, ON L6S 0E7